How to record progress in fitolympia android app
In latest version of fitolympia app, An exercise automatically marked as done when you record your reps & weights for each set. We have attached the required screenshot for this process.
Follow these below steps to mark an exercise as done: 

1. Go to exercise screen and click on three dot then choose Record Weights & Reps option.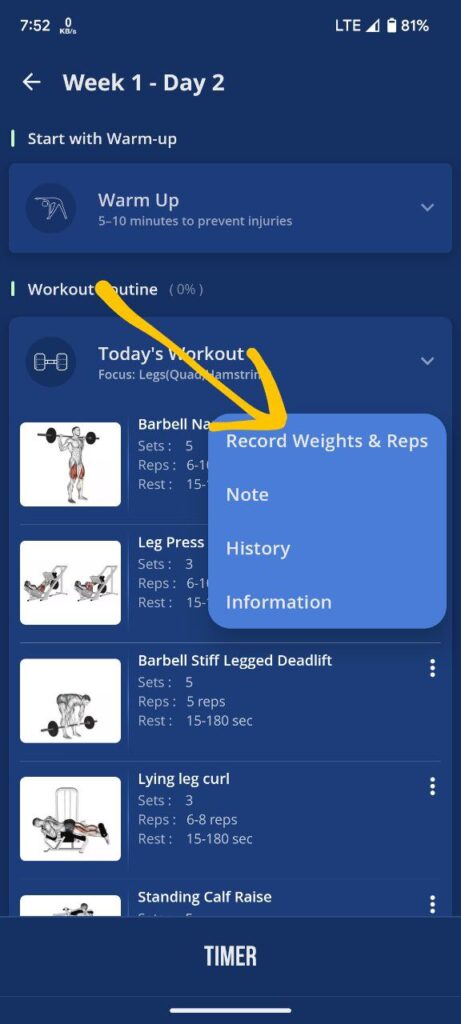 2. New screen will open, choose your desired series like Reps series, Time series or Weight -Reps series.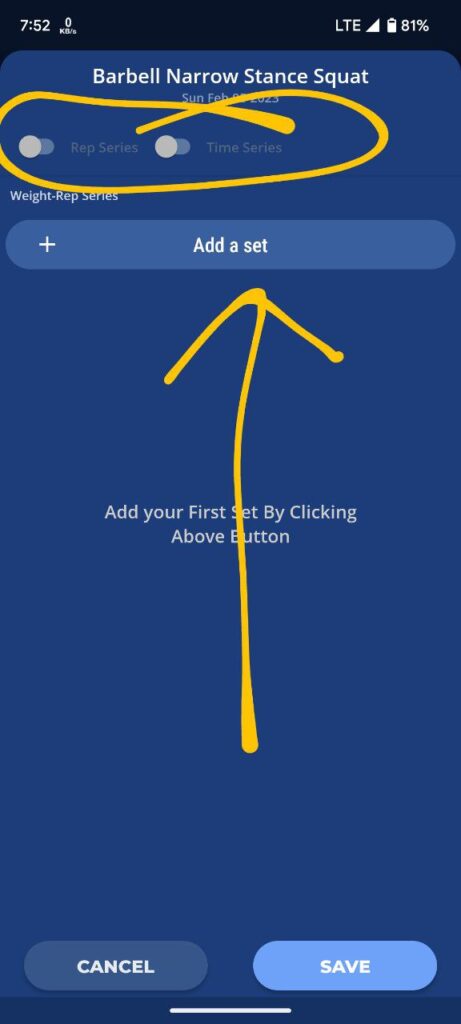 2.1.  By default, Weight-Rep series is selected.     
 2.2. Click Add a set button.       
2.3. Enter your reps and weights according to your selected series.    
 2.4. Click on Save button.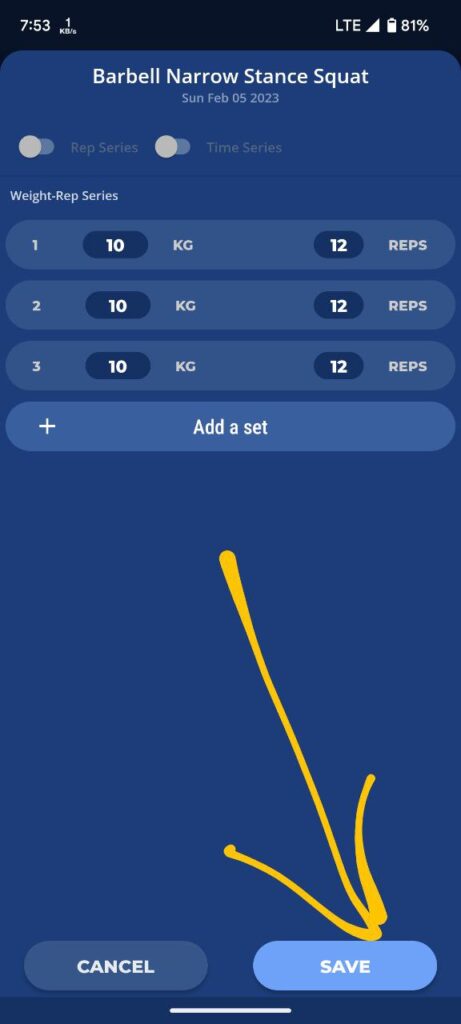 3. After following above steps you will see the Green Done Text  for that exercise. And progress percentage will increase after every exercise.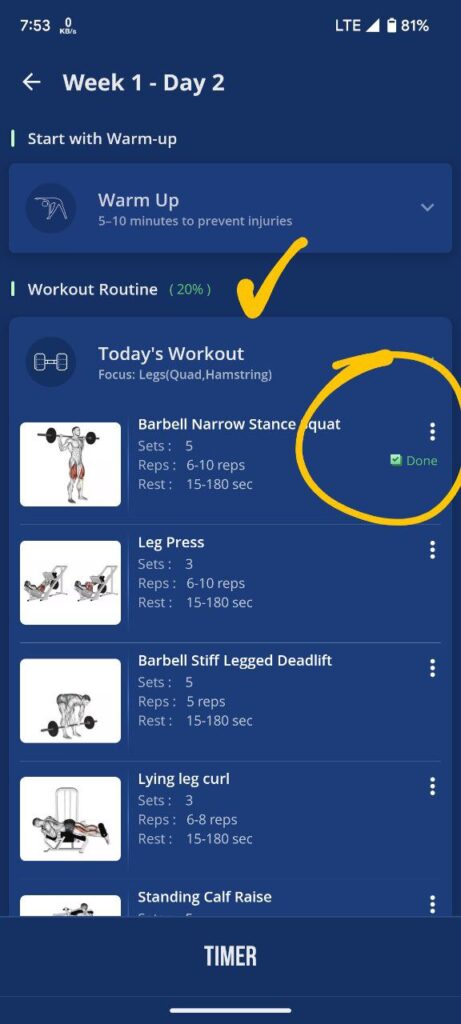 Note: If you already have entered the reps and weights on previous version of fitolympia app, then you have to only click on save button. Then progress will start.