What Wet Dreams During Sleep Mean to Sexual Health
Wet dreams are not just for teenage boys. In what is a common experience, especially during adolescence or periods of abstinence, wet dreams may occur during our sleep. Learn about wet dreams (or nocturnal emissions), what causes them, whether women can experience them, and whether they relate to sexual desire or need.
Wet Dream Symptoms
Wet dreams occur during sleep and consist of ejaculation for men or vaginal lubrication for women. They are also known as nocturnal emissions. They are sometimes interpreted as a spontaneous orgasm with associated dream content. Men may wake with the contraction of orgasm and the wetness of semen emitted onto sleep clothing or bedding.
Wet dreams may occur throughout our lives after puberty, but they are more common during adolescence or during periods of sexual abstinence. It is estimated that 38% of teenage boys experience a wet dream before learning what it is.1 Higher levels of sex hormones may play a role.2
During sleep, there may be increased blood flow to the sexual organs. For men, they may occur with or without an erection. In general, men have erections during REM sleep, a common cause of waking with morning wood.
Not all boys or men have wet dreams. If not awakened, and without ejaculate, they may go unnoticed. For similar reasons related to a lack of physical evidence, women may be unaware of the phenomenon.
Causes of Wet Dreams
Wet dreams occur normally without a clearly identified inciting cause. There is some association between an increased frequency of wet dreams and a lack of sexual activity or masturbation with orgasm. Some studies have shown that higher testosterone levels are associated with more frequent wet dreams.
Wet dreams occur during sleep. They are normal and should not be viewed as bad or wrong. It is also normal not to have them.
The associated dream content is not necessarily reflective of daytime experiences or preferences. The sexual nature of the dream does not always reflect an underlying desire and may not correspond to daytime intentions. It may be interesting to explore inner sexual desires as reflected by the fantasies of the dream content to see what you might find arousing during wakefulness.
Can Women Have Wet Dreams?
The short answer: yes. Although women may not be aware of the occurrence of vaginal lubrication or wetness during sleep associated with a wet dream, it is thought that they also experience this phenomenon. Though women may also have wet dreams, the term is most often used only for men.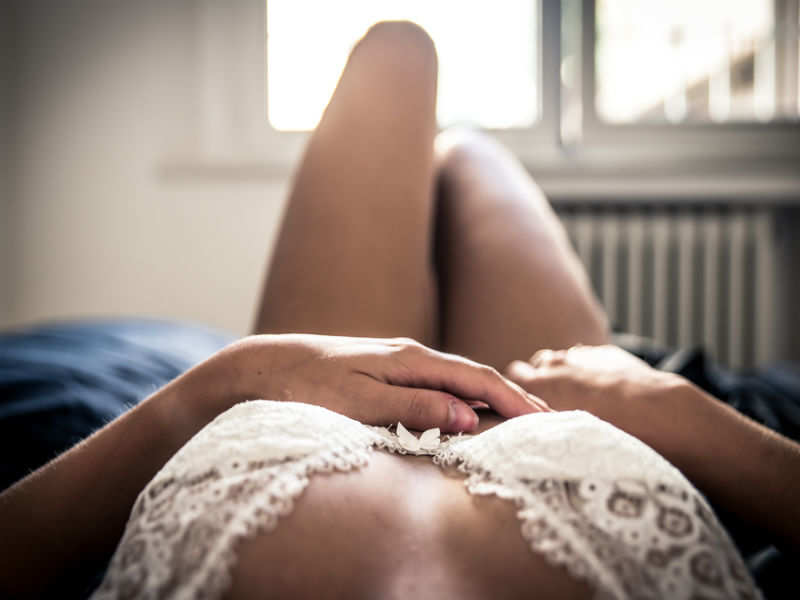 This sexual arousal may not result in an orgasm. It may rarely cause moisture in undergarments or on bedding, similar to that experienced by men, but this is less likely. It would be expected that this increased vaginal lubrication would be associated with similar sexual-based dreaming content.
Are Wet Dreams Related to Erotic Dreams?
As mentioned above, there is no evidence that wet dreams are directly related to erotic dreams or any other type of dreaming. Similarly, it is unclear if they can be solely attributed to unmet sexual desire or need. The fact that they seem to increase in frequency during periods of abstinence may suggest this, but this relationship is a difficult one to prove.
How to Stop Wet Dreams
It is believed that their frequency can be decreased with increased sexual activity or more frequent masturbation resulting in orgasm (with accompanying ejaculation in men). This may relieve the need for men to ejaculate during sleep. Reducing contact with the genitals, by sleeping on one's side or back (rather than on the stomach), may also be helpful.
Wet dreams may be a healthy and normal part of sleep. Aside from the need to clean up clothing or bedding, there is no particular problem with the phenomenon occurring.
In rare cases that wet dreams are troublesome, medications (such as antidepressants) can be used to decrease the frequency of events. These medications also suppress ejaculation during wakefulness, however.