Erectile dysfunction pills: Viagra, Cialis, and more
DISCLAIMER
If you have any medical questions or concerns, please talk to your healthcare provider. The articles on Health Guide are underpinned by peer-reviewed research and information drawn from medical societies and governmental agencies. However, they are not a substitute for professional medical advice, diagnosis, or treatment.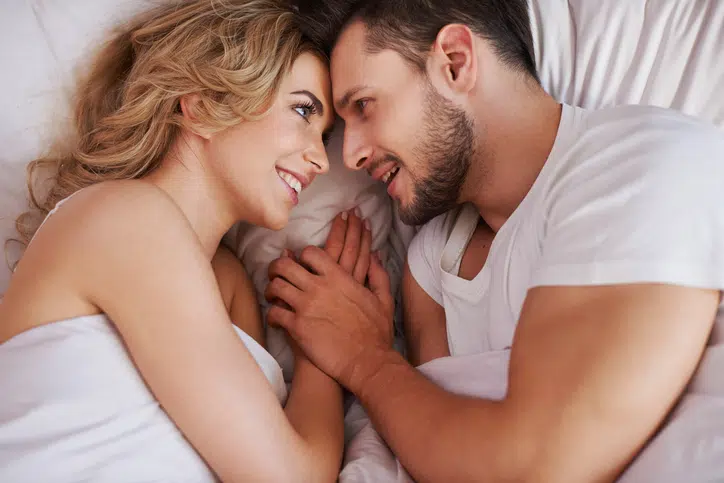 Erectile dysfunction medication are part of a class of drugs known as PDE5 inhibitors. They work by improving blood flow to the penis during arousal, making it easier to get erections. ED meds come with the potential for side effects and certain drug interactions. Other treatments for ED include lifestyle changes, non-oral drugs, and natural remedies.
Getting an erection is a complicated chain of events that involves hormones, certain chemicals, multiple systems in the systems in the body, and perhaps an erotic internet search or two. ED pills work by affecting blood flow in the erect penis, allowing it to stay erect longer. But this is not without risks—read on to learn all about ED medications, how they work, risks, benefits, and other potential treatments for ED. 
What is erectile dysfunction?
Erectile dysfunction, or ED, is when you can't get or keep an erection sufficient enough for a satisfying sex life. That might include erections that don't last as long as you want or aren't as firm as you'd like.
People with ED often deal with embarrassment or stigma around the condition, but it's one of the most common sexual issues. An estimated 52% of American men between ages 40 and 70 deal with ED, although it's difficult to know the exact numbers (many people are reluctant to talk about ED) (Sooriyamoorthy, 2021).
If you're experiencing ED, it's a good idea to seek medical advice from a healthcare provider. That's because it's not just your sex life that may be at stake—in some men, ED can be the first sign of a serious underlying condition such as heart disease, high blood pressure, or diabetes.
What are ED pills?
ED pills are part of a family of drugs called phosphodiesterase type 5 (PDE5) inhibitors. Currently, PDE5 inhibitors approved by the U.S. Food and Drug Administration (FDA) include (Dhaliwal, 2020):
Sildenafil (brand name Viagra)
Tadalafil (brand name Cialis)
Vardenafil (brand name Levitra or Staxyn)
Avanafil (brand name Stendra)
The first PDE5 inhibitor, sildenafil, was originally formulated as a prescription drug to treat high blood pressure. As it was tested, researchers discovered an unexpected side effect: men taking the drug were reporting more erections .
How do ED pills work?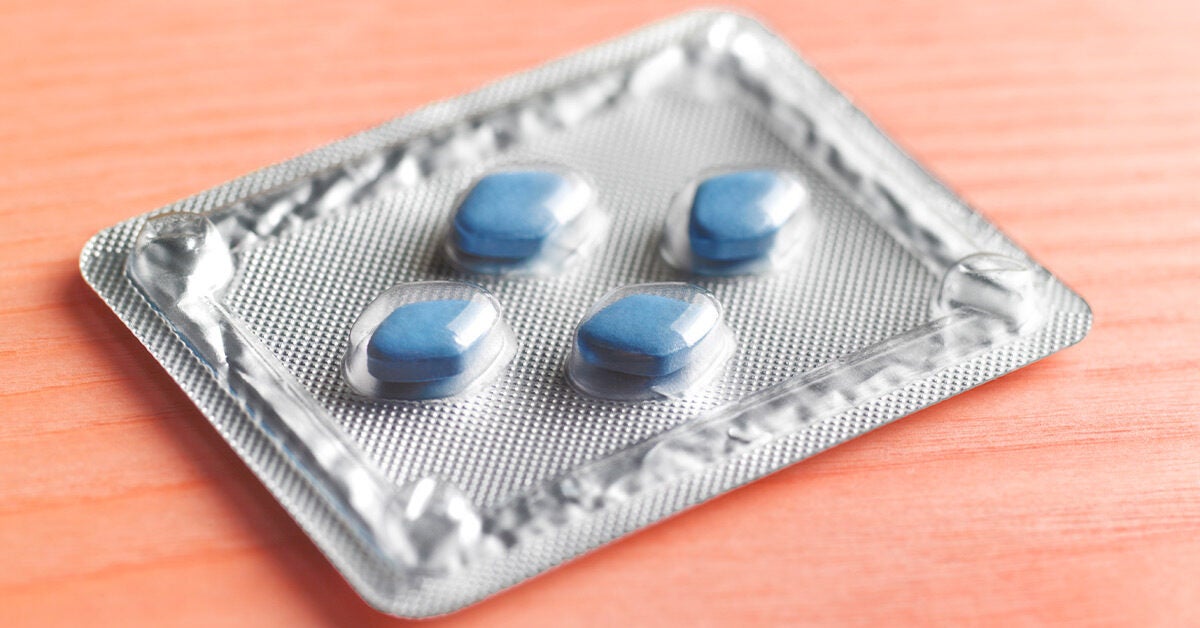 An erection begins with stimulation, which can be sensory (like touch, smell, and sight) or psychological (thinking of something that turns you on).
During sexual arousal, nerve messages tell the penis "it's time to get hard!" and stimulation starts. This triggers the production of what's called cyclic guanosine monophosphate (cGMP), which relaxes smooth muscles in the penis's arteries. This allows a rush of blood to flow into the penis where it's trapped, creating a hard or erect penis (Dhaliwal, 2020).
After ejaculation, PDE5 (that enzyme we mentioned earlier) "turns off" the erection by breaking down cGMP. Once cGMP is broken down, the penis releases any trapped blood and the erection subsides.
ED medications work by blocking PDE5 (hence the name PDE5 inhibitors) and prevent cGMP from breaking down. The result is an engorged penis that remains erect for longer. The result is an engorged penis that remains erect for longer (Dhaliwal, 2020).
While PDE5 inhibitors are highly effective at treating ED, it's important to know that you need to be sexually stimulated as well for the pills to work.
How effective are ED pills?
Research has shown that when used properly, ED pills can help improve erectile function.
A large analysis of clinical data found that participants who took either sildenafil, tadalafil, and vardenafil (avanafil wasn't available at the time of this study) experienced better erections. In fact, around 70% of people had improved erections or more successful sex after using one of these three pills. The analysis did not find significant differences in effectiveness or side effects between the medications studied (Tsertsvadze, 2009). 
How to use ED pills
As mentioned, ED pills can help erections be stronger and last longer, but won't give you an erection without some sort of stimulation.
You typically take the pill by mouth about an hour before sexual activity, although avanafil can be taken up to 15 minutes before sex, depending on the dose (Khera, 2020).
How long the effects last depends on what ED drug you're taking. Sildenafil lasts about 4-5 hours, avanafil lasts 6 hours, and vardenafil works for up to 8 hours. Tadalafil lasts up to 36 hours, the longest of all the PDE5 inhibitors (Khera, 2020).
Side effects and potential risks of ED medication
ED medications come with the potential for side effects and drug interactions. Common side effects of PDE5 inhibitors include (Dhaliwal, 2020):
Flushing (experienced more with sildenafil)
Upset stomach or indigestion
Headache
Dizziness
Changes in vision (objects may seem to have a blue tinge )
Runny nose or nasal congestion
Body aches and back pain
Low blood pressure
Rare side effects of ED pills include (Dhaliwal, 2020):
A stroke to the optic nerve, also called nonarteritic ischemic optic neuropathy
Hearing loss
Priapism (an erection lasting 4 hours or longer)
You might have heard about a link between PDE5 inhibitors and skin cancer. One theory for this connection is those who take ED medications could be more likely to see a healthcare provider for other issues, which increases the chances of catching skin cancer (Loeb, 2017). So far, research doesn't support that ED drugs actually cause skin cancer (Feng, 2018).
You should not take oral ED medication if you're also taking nitrates or nitroglycerin, a medication used to treat episodes of chest pain in people with heart disease. Mixing the two medications can lead to a severe drop in blood pressure (FDA, 2011).
Be careful using ED pills if you have any of the following health conditions (Dhaliwal, 2020):
A recent history (six months or less) of heart attack or stroke
Serious problems with heart rhythm
High or low blood pressure
History of heart failure or chest pain
When talking with a healthcare provider about ED drugs, be sure to thoroughly discuss any medical conditions you have as well as current medications you're taking. Some drugs, like alpha blockers for example, may increase the risk of side effects.
How much do ED medications cost?
Most insurance providers cover erectile dysfunction drugs, but you should check with your provider. 
Some may only cover a particular medication, not all PDE5 inhibitors. If you have to pay out of pocket, the cost depends on whether you're buying brand name or generic. In general, generic drugs tend to be cheaper than the brand name counterparts. 
Sildenafil and tadalafil are typically less expensive than the newer vardenafil. Avanafil is the newest to the family and is not available as a generic drug. It's currently the most expensive of the four ED treatment options.
How else can ED be treated?
Lifestyle changes
Your cardiovascular system is essential to getting blood where it needs to go—including your penis.
To keep it healthy, avoid smoking, exercise regularly, and follow a heart-healthy diet. Moderate to intense exercise has been shown to improve erections (Silva, 2017). In one study, young men who increased their fruit and vegetable intake, decreased alcohol consumption, and smoked less had better erectile function (Mykoniatis, 2018). Both tobacco and alcohol can damage blood vessels and nerves that produce a healthy erection.
Non-oral drugs
Alternative treatment options include non-oral ED medications like alprostadil, which can be injected into the penis or urethra. If low testosterone is the cause of ED, testosterone replacement therapy may be used in the form of a patch, gel, or injection (Khera, 2020).
Medical devices
Penis pumps (vacuum assist devices) and so-called cock rings can be helpful for ED. A penis pump draws blood into the penis, producing an erection. A cock ring is placed around the penis (or around the penis and testicles), keeping blood from flowing out of an erect penis. 
Penis implants—which include a rod, semi-rigid implant, or one that can be inflated before sex—are also an option (Khera, 2020).
Natural remedies
Some people have found natural remedies to be effective against ED. 
Certain studies suggest that over-the-counter supplements like DHEA, ginseng, L-arginine, and yohimbe may be helpful. However, these claims are not endorsed by the FDA and more research is needed in these areas.
Source:- getroman