How to Mix Protein Powder Into Hot Oatmeal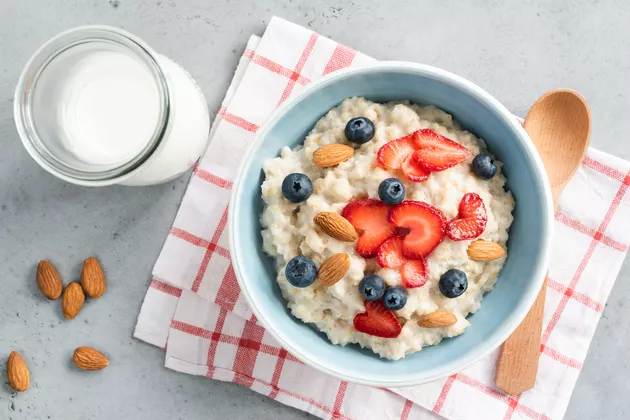 All it takes is a serving of fiber-rich oats along with your favorite protein powder and a few extras, and you have a great way to start your day.Image Credit: Arx0nt/iStock/GettyImages
If you're looking for creative ways to sneak in some extra protein during the day, then why not try a breakfast of oatmeal with protein powder? All it takes is a serving of fiber-rich oats along with your favorite protein powder and a few extras, and you have a great way to start your day.
Mixing protein powder into hot oatmeal is quick and easy. Once the oatmeal is cooked, add the protein powder to the oatmeal, and stir until it is thoroughly mixed in.
Oatmeal With Protein Powder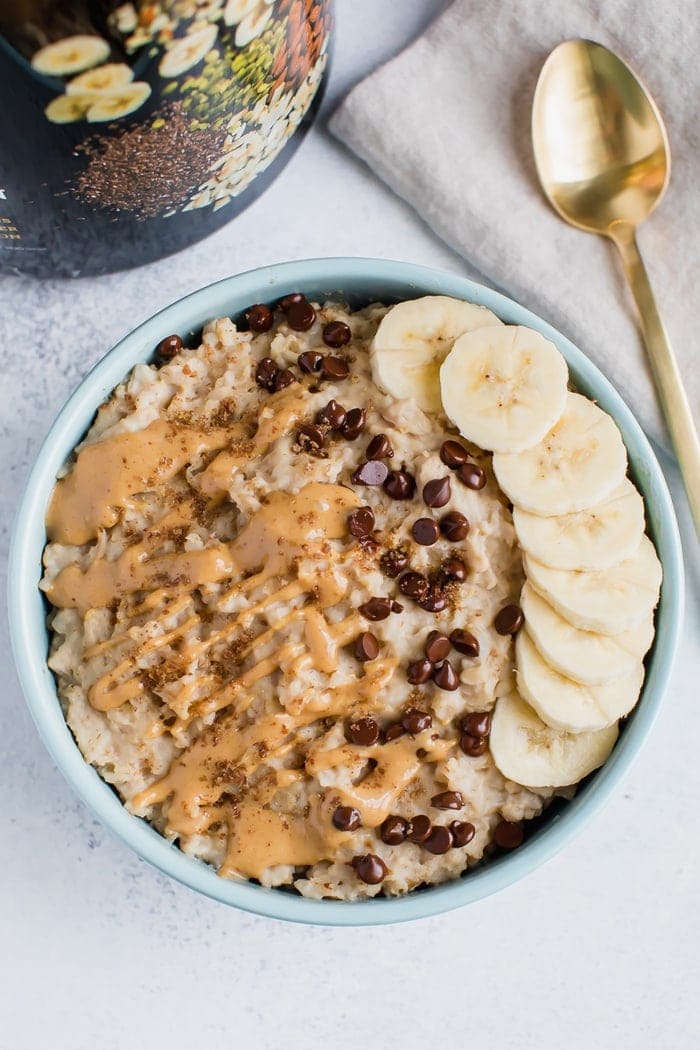 Protein powder, and more specifically, whey protein powder, is a by-product of the cheese-making process, according to the Mayo Clinic. It's also one of two proteins found in milk, with casein being the other protein. With that in mind, if you have a dairy allergy, avoid using this product and consider trying a plant-based protein powder instead.
According to the USDA, 1 scoop of whey protein powder isolate has 103 calories, 0.3 grams of fat, 8.3 grams of carbohydrates, and approximately 17 grams of protein. It's important to note that these figures are based on a generic protein powder. For exact nutrition information, refer to the product label on the protein powder you're using.
Oats are an excellent source of fiber, both insoluble and soluble. Beta-glucan, which is the type of soluble fiber in oats, may help slow digestion, increase satiety and suppress appetite, according to Harvard T.H. Chan School of Public Health.
You can check out oats online.
Link 1 and Link 2 for online oatmeal.
There are several types of oats, including quick-cooking, steel-cut, old fashioned rolled oats and instant. According to the USDA, 1 cup of cooked oatmeal has 166 calories, 3.6 grams of fat, 28.1 grams of carbohydrates, 4 grams of fiber, 0.6 grams of sugar and 5.9 grams of protein.
Oats with protein powder is an excellent addition to any diet. Plus, you don't have to limit it to your morning meal. Oatmeal with protein powder topped with fresh fruit and nuts is a great pre- and post-workout meal.
Whey Protein Oatmeal Recipe
On those days when plain oats and whey for breakfast doesn't sound very appetizing, consider adding fruit or nuts to the recipe. Mix-ins are easy to add at the end of the cooking process or right before serving. You can also use dried fruit like raisins, cranberries or blueberries as toppings.
The next time you're looking for a healthy and delicious way to start your day, consider giving this Supercharged Oatmeal recipe a try.
INGREDIENTS
1/2 cup dry, gluten-free oats
1 cup of milk
1 tablespoon of ground flaxseeds
1/2 to 1 scoop whey protein powder, unflavored
DIRECTIONS
Cook oats according to package directions with milk.
Top with flaxseeds.
Add whey protein to oatmeal when hot.