Here Is Why You Should Drink Raisins Water Everyday
Raisin or kishmish water is great for our overall well being. It is packed with essential vitamins and minerals which help in treating a lot of common…
Raisins or kishmish is one of the most loved dry fruits. We most commonly use it in the preparation of traditional desserts. Or, we like to munch on this dry fruit just for its amazing taste. But do you know this dry fruit is healthy too? If you don't have raisins as is then drinking raisin water is a great way of fueling your body with its amazing benefits. From improving your heart health to boosting your immunity, raisin water has some amazing health benefits.
Raisin water helps you keep a lot of health problems at bay. Drinking raisin water is an age-old remedy that is used for treating health and liver-related problems. Here is how you can make raisin water at home and what are the benefits of drinking it everyday.
How To Make Raisin Water?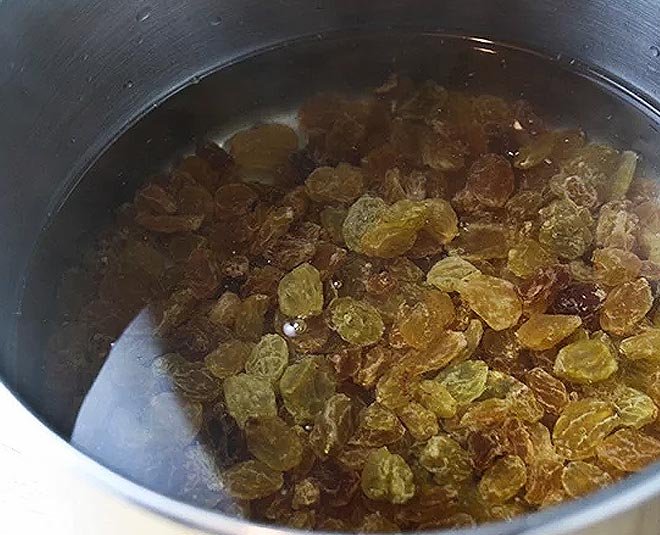 Take a 2 cups of water and 150 grams of raisins. In a pan, add water and boil it. Add raisins and let it soak overnight. In the morning, strain this water and heat on low flame. Drink this water on an empty stomach in the morning. Make sure you don't have anything for the next 30 minutes after drinking this water. Drink it regularly to see the results.
Benefits Of Drinking Raisin Water
Detoxifies Liver
Drinking raisin water will help you flush out all the harmful toxins from your body. This drink improves the biochemical process of the liver and helps you clean the blood. It easily detoxifies your liver.
Regulates Acid In Stomach
If you are someone who faces the problem of acidity then drinking raisin water is a great remedy for you. This water regulates the acid in your stomach.
Boosts Immunity
Raisin water has antioxidants that help in boosting your immune system. Due to the widespread of coronavirus, it is so important to improve our immunity. Do make raisin water a part of your diet to keep the virus at bay.
Maintains Heart Health
Raisin water works as a purifier for your blood and helps in maintaining your heart health. It eliminates bad cholesterol from your body and this helps in improving your heart health.
Prevents Cancer
Antioxidants present in raisins also help in protecting your body from free radicals that can lead to cancer. 
Improves Bowel Movement
Raisins have fiber that is great for your digestive system. Drinking raisin water helps in improving digestion. It also keeps digestive issues like constipation and indigestion at bay. Drinking this water regularly helps in improving bowel movement.
Helps In Weight Loss
Drinking raisin water in the morning also helps you in weight loss. Raisins are rich in fructose and glucose that keeps you loaded with energy. They also have fiber that keeps you feel full for long. 
Regulates Blood Pressure
Potassium present in raisins helps in regulating the blood pressure of your body.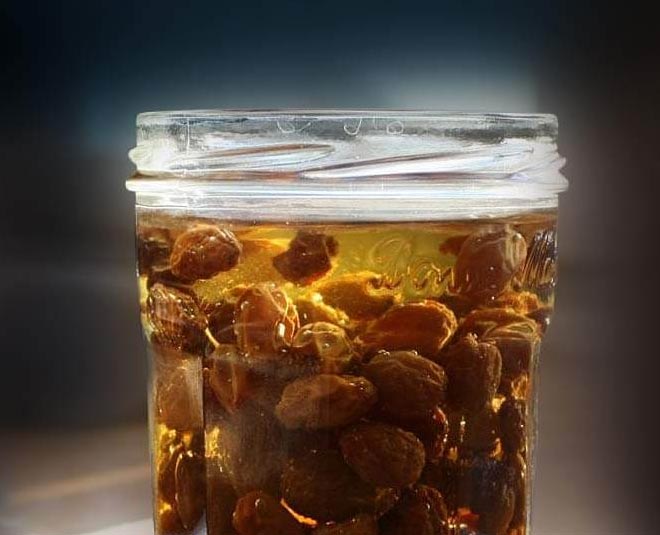 Prevents Iron Deficiency
Drinking this water is beneficial for those who have an iron deficiency. Raisin is rich in iron and helps in increasing the blood supply in the body. It prevents anemia.
Improves Bones Strength
Raisins have boron that helps in bone formation. Raisins also have calcium that is great for your bones. Drinking raisin water helps in improving your bone strength.Now that you know the amazing benefits of drinking raisin water, make it a part of your everyday diet.