5 Surprising Health Benefits of Asafoetida (Hing)
Asafoetida, more commonly known as Hing, is an important kitchen ingredient in many Indian recipes. Along with imparting a subtle flavor to the dishes, it also offers many health benefits. Native to the mediterranean region to Central Asia, Asafoetida has a great medicinal value in Ayurveda and traditional herbal medicines.
Here are some amazing health benefits offered by this amazing spice:
1 . Improves Gut Health
Asafoetida is enriched with anti-spasmatic, anti-inflammatory and anti-flatulent properties that help to alleviate problems such as indigestion, upset stomach, intestinal gas, intestinal worms, flatulence and Irritable Bowel Syndrome. It has also been found to be beneficial in cases of food poisoning.
-Dissolve a pinch of Asafoetida in one and a half cup of water. Drink it whenever you feel discomfort in your stomach.
-In case of stomach cramps, you can choose to apply a paste of Asafoetida and water around your naval. Allow it to dry and then wash it off. If you are prone to cramps do this on a regular basis.
2 . Cures Respiratory Disorders
Since it is anti-inflammatory, anti-viral and antibiotic in nature, it is often used to treat respiratory disorders such as asthma, bronchitis, dry cough, and cold. It also acts as a respiratory stimulant and relieves phlegm and clears chest congestion.
-In case of a cough, you may choose to apply a paste of Asafoetida and water to your chest for instant relief.
-To a glass of water, add one and a half teaspoon each of Asafoetida powder, dry ginger powder and 2 tablespoons of honey. Consume this mixture at least twice a day to relieve symptoms of a dry cough and bronchitis.
3 . Relieves Menstrual Pain
Asafoetida helps to get rid of menstrual pain, irregular periods and heavy flow during menstruation. Asafoetida improves blood circulation, aids the secretion of progesterone and relieves menstrual pain.
-Mix a pinch of Asafoetida, one and a half teaspoon of fenugreek powder and salt in a cup of buttermilk. Drink this 2 or 3 times a day to alleviate the pain and discomfort.
4 . Reduces Headache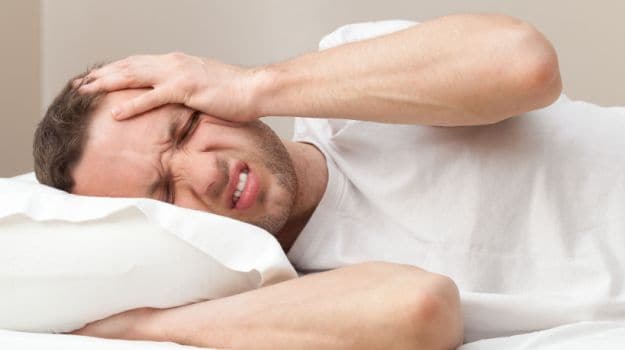 Anti-inflammatory is nature, Asafoetida has been found to reduce headaches. It helps to reduce inflammation of the blood vessels in the head region, which in turn reduces headaches.
-Heat a dash of Asafoetida in one and a half cup of water. Allow it to simmer for 15 minutes and then drink it a few times to relieve a mild tension headache.
-Another option is to take one teaspoon of Asafoetida, dried ginger powder, camphor and 2 teaspoons of pepper powder. Add milk or rosewater to make a thick paste. Apply this on your forehead to treat tension headaches and migraine.
5 . Treats Acne
Asafoetida is an amazing herbal formula that hampers the production of acne-causing bacteria on the skin. It makes skin conditions unfavorable for the growth of bacteria and therefore is a got option for a healthy skin. Asafoetida keeps your skin pores clear of dust, oil and sebum and this eventually clears off acne on your skin.
-To a teaspoon of fullers earth (multani mitti), add rose water to form a thick paste. Add a few drops of lemon juice. Sprinkle Asafoetida to the mixture and beat well. Use it regularly for optimal results.