Viagra, move over. Pomegranate's here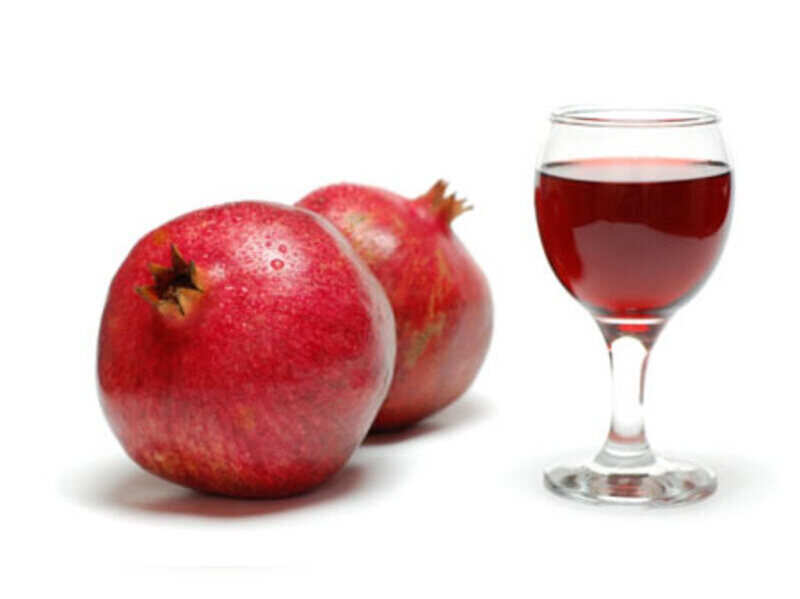 People who drank pomegranate juice had increased levels of the sex hormone testosterone
Viagra's little blue pill has become a byword for giving your sex drive a boost. But scientists have found a daily glass of pomegranate juice could also liven up your libido.
Men and women who drank a glass a day for a fortnight were found to have increased levels of the sex hormone testosterone.
A study on 58 volunteers aged between 21 and 64 found significantly increased testosterone levels in both sexes at the end of the two week experiment.
The research conducted by a team at Queen Margaret University, Edinburgh, measured testosterone levels and blood pressure.
It also recorded the levels of 11 emotions in subjects using a scientific scale. The feelings measured included fear, sadness, guilt, shyness and self-assurance.
At the end of the study testosterone levels were found to have increased between 16 and 30 per cent among the subjects, while blood pressure had plummeted.
Positive emotions rose and negative feelings fell. In men higher levels of testosterone increase facial hair, deepen the voice and stimulate the sex drive.
While men have higher levels of the hormone, testosterone is also found in women, produced in the adrenal glands and ovaries. It increases sexual urges and strengthens bones and muscles.
The study said increased testosterone can help improve a person's mood and memory and even relieve stress such as pre-match nerves or stage fright.
A previous study at the university 18 months ago found the juice lowered high blood pressure and helped banish beer bellies over a month-long test.
Pomegranates have had a reputation as a superfood for some time, with its high levels of antioxidants thought to reduce the risk of heart disease and cancer.
It has high levels of iron and vitamins A, C and E. Iron helps maintain a good oxygen supply to the body, Vitamin E can reduce ageing in the brain and might help prevent Alzheimer's, while Vitamin C boosts skin, teeth and bones. Pomegranates' polyphenolics, tannins and anthocyanins could also have beneficial effects. Polyphenols help the body rid itself of cancer-causing agents, with pomegranates thought to be particularly good at warding off prostate cancer and possibly breast cancer.
Tannins have been shown to lower blood pressure and stimulate the immune system, while anthocyanins help protect blood vessels and reduce inflammation.
It also has effective anti-bacterial properties and can ease the symptoms of osteoarthritis.
Thought to be native to Persia, the round leathery fruit full of edible red seeds has been cultivated since ancient times.
They have long been used for medicinal purposes, with stomach upsets, conjunctivitis and haemorrhoids among the conditions the fruit was believed to combat.